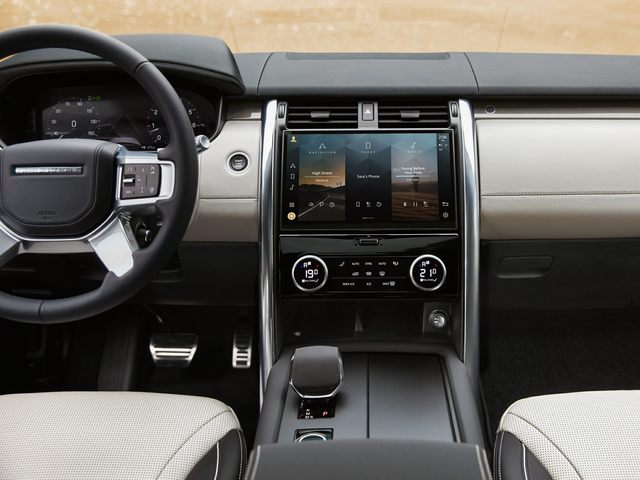 While the off-road features you'll find in the 2023 Land Rover Discovery are impressive, you likely aren't taking your travels through a creek and over a mountain on a daily basis. So how can you use the off-road functions of the 2023 Land Rover Discovery every day? Land Rover Birmingham is here to help you find out.
Forward-Facing Camera
The 360-degree camera feature that is available on the new Land Rover Discovery makes it easy to get into and out of tight spaces by helping identify hazards and obstacles around you. But the front-facing camera that is designed to help you see under the front bumper may seem less functional on a daily basis. However, if you find yourself needing to pull in a little further to avoid sticking out of your parking space, you can use this camera to see where the parking lot curb stops are so you don't accidentally scrape your bumper or hit one with your tire.
Terrain Response System
You can use the selectable drive modes to help manage your Land Rover Discovery beyond finding the right mode for unique terrain. If you're on a steep hill and want a gentler start, use a low-torque drive mode like sand or snow to ensure a smooth takeoff. Or you can use the mud mode to easily park on your lawn without concerns about tearing up the grass when you drive away.
Ride Height Adjustment
With the adjustable ride height of the Land Rover Discovery, you can make it easier to load cargo and passengers by lowering the height when you come to a stop. You can also raise the height while driving to soften rough roads, or lower it to improve fuel economy on the highway.
Visit Our Dealership Today!
See the new Land Rover Discovery along with our inventory of new Land Rover and Range Rover SUVs when you visit our dealership near Birmingham today!