Wheel Alignments
at Land Rover Birmingham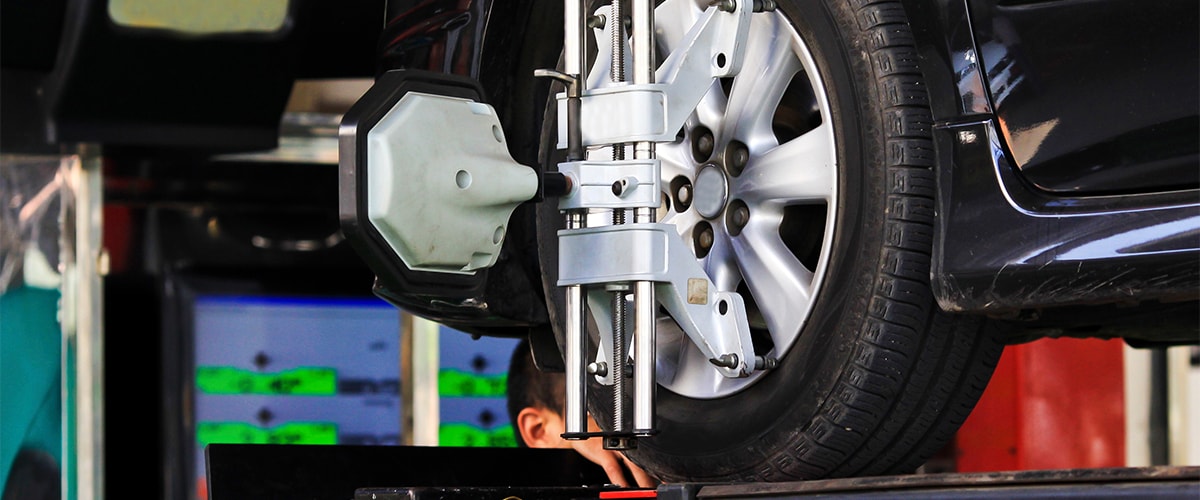 Road Trip Offer
$499.95
Tire rotation & balance, alignment, fuel system service, brakes, tires, and multi-point inspection
Explore Expert Wheel Alignment Care at Land Rover Birmingham
When it comes to a luxury SUV like one from the Land Rover lineup, keeping up on routine maintenance allows you to continue enjoying a seamless driving experience. From routine oil changes to more in-depth repairs, you should stay up-to-date on maintenance work for your Land Rover. With so many important systems helping your vehicle run, it can feel like a challenge to maintain it, but our service team is happy to take care of things for you!
When working with professionals like our service team, you're guaranteed a high-level quality of service you won't find anywhere else. That includes when we work on your vehicle's alignment. Issues may show up slowly when it comes to your alignment but they can still affect your ability to drive safely if not taken care of. Whether you hit a pothole or it has begun to feel different when you drive, this could be a sign that your alignment is out of sync.
What is Wheel Alignment and What Are the Signs that It Needs Service?
Alignment service is an adjustment of your vehicle's suspension, which connects your vehicle to its wheels. It properly aligns the angles of the tires and affects how they make contact with the road. When this is out of alignment, it can affect your vehicle's performance as well as the ability to drive safely, and it can lead to more expensive repair work if not taken care of. We typically recommend that you get your alignment inspected every year or every time you have new tires installed.
There are a few ways that you might notice that your vehicle's alignment might need service. Should you notice any of these, we recommend that you contact us immediately for service.
Uneven tire tread wear
Your vehicle pulls to the left or right
Your steering wheel is off-center when driving straight
You feel vibration through your steering wheel
Please reach out to us immediately should any of these occur. We're happy to help with any of your service needs here at Land Rover Birmingham, so reach out to us today!
Hours
Monday

7:30 am - 6:00 pm

Tuesday

7:30 am - 6:00 pm

Wednesday

7:30 am - 6:00 pm

Thursday

7:30 am - 6:00 pm

Friday

7:30 am - 6:00 pm

Saturday

9:00 am - 4:00 pm

Sunday

Closed