Battery Services 
at Land Rover Birmingham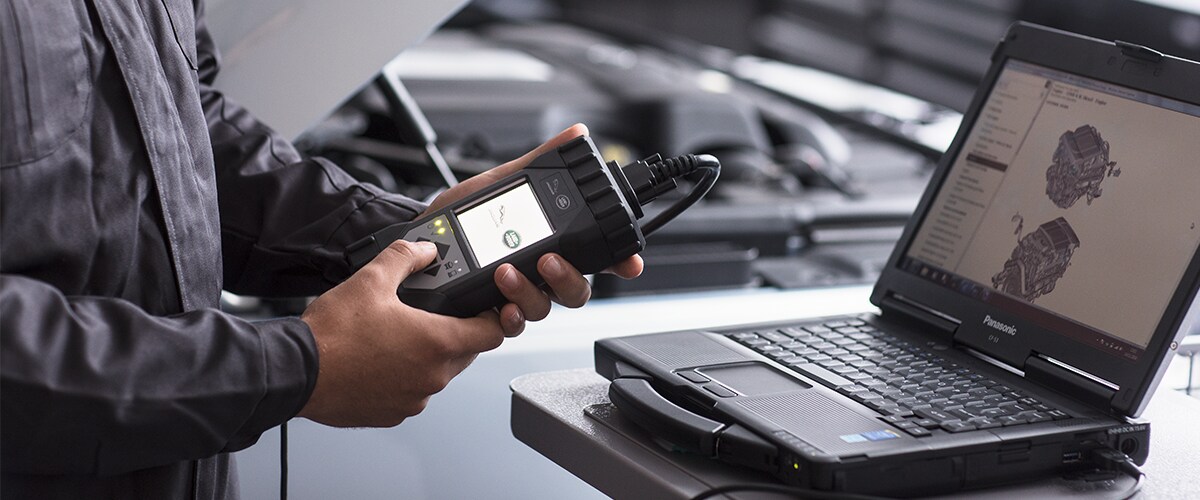 Service Your Battery with the Help of Land Rover Birmingham
We at Land Rover Birmingham are very eager to work with you through servicing your vehicles battery. We have a long list of services that are available to you, and we are extremely eager to work with you through the process of finding the service options that work for you. We know that your vehicle's battery is one of the most important features, and we are here to help you enjoy a functioning battery no matter the problems you may be faced with. Check out all the battery information we've got for you, and give us a call today.
We're sorry, we do not currently have any specials published. Please check back soon or contact us for more information.
When Is It Time to Service Your Battery?
We are here to help you through the very stressful process of finding the right service for your vehicle's battery. When your vehicle has trouble starting, or you notice that it isn't quite functioning to its highest capacity, it might be time to give us a call for a new battery, or to have the battery in your vehicle checked out. There's nothing worse than getting excited for your next great adventure, and your vehicle lets you down.
Reach Out Today for Service
We are more than excited to be a great option to help you with the service that you need. Our technicians are experts when it comes to handling battery issues, and can easily and seamlessly get you back on top with a battery service or a battery replacement. Call us today to schedule an appointment, or reach out to us with any other questions or concerns.
We at Land Rover Birmingham are very excited to help you drive off with the right battery. We welcome you to reach out to us and to schedule an appointment today with our experts.
Hours
Monday

Closed

Tuesday

7:30 am - 6:00 pm

Wednesday

7:30 am - 6:00 pm

Thursday

7:30 am - 6:00 pm

Friday

7:30 am - 6:00 pm

Saturday

9:00 am - 4:00 pm

Sunday

Closed