Brake Service
at Land Rover Birmingham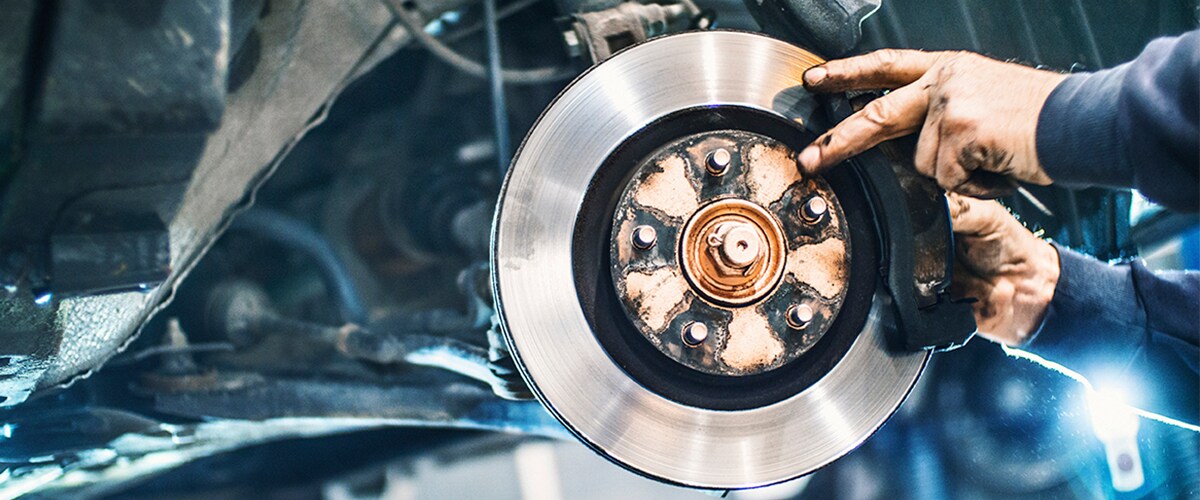 Service Your Brakes with the Professionals at Land Rover Birmingham
We at Land Rover Birmingham are very excited to be able to offer you an incredible selection of services. We know the importance of maintaining your vehicles brakes, and we are here to help you do that with ease. Without properly functioning brakes, you could stand to do a lot of damage to other people lives, or your own. We are the place to go to make sure that your vehicle and your brakes get the attention they need.
Road Trip Offer
$499.95
Tire rotation & balance, alignment, fuel system service, brakes, tires, and multi-point inspection
When Is It Time to Have Your Brakes Serviced?
You may not always know the signs of faulty or damaged brakes. But they can really change the outcome of your driving experience. When you begin to hear your brakes squeak while driving, it is definitely time to reach out to us to get them checked. You may also want to come in if you have had the same brake pads for a significant amount of time and you hear some grinding while driving. It is always a great idea to have your brakes frequently checked.
Schedule an Appointment with Us Today
We welcome you to schedule an appointment with us today. Our experts will be able to handle any of the problems that you throw at them. We are fully experienced in a wide variety of services and are very proud to be able to take care of you through this crisis, and any other vehicle crisis that you experience.
We at Land Rover Birmingham are very excited to work with you through finding the right services for your vehicle. We are a great option for you to look to when you are interested in having your brakes taken care of, or if you have any other vehicle questions to ask.
Hours
Monday

Closed

Tuesday

7:30 am - 6:00 pm

Wednesday

7:30 am - 6:00 pm

Thursday

7:30 am - 6:00 pm

Friday

7:30 am - 6:00 pm

Saturday

9:00 am - 4:00 pm

Sunday

Closed