Tire Services
at Land Rover Birmingham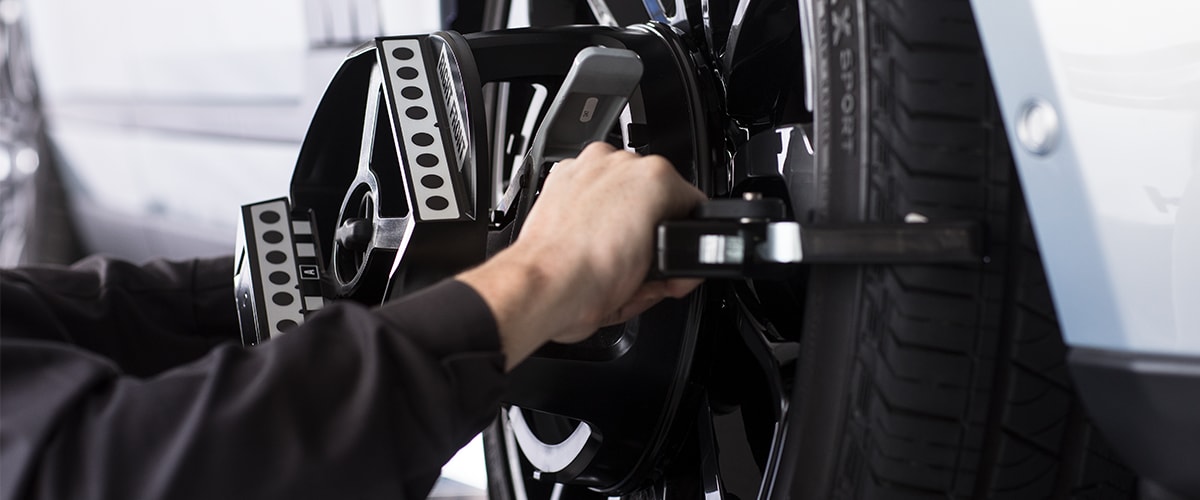 Learn More About Tire Service at Land Rover Birmingham Today
We at Land Rover Birmingham are very eager to work with you through finding the right servicing options no matter what. We have a great selection of services in our service center, and we work with you tirelessly to ensure that you are given the attention that you need. We welcome you to reach out to us about tire service, and to find out all you need to know to keep your Land Rover in great shape no matter what.
Road Trip Offer
$499.95
Tire rotation & balance, alignment, fuel system service, brakes, tires, and multi-point inspection
Tire Service Available Today
Some of the most important parts of the vehicle and your beloved Land Rover, are the tires. With your tires maintaining constant contact with the ground, you have to do all that you can to help them maintain their use. Without properly maintained tires, you can lose traction, or worse, get into an accident. Our team is ready to take care of your tires by repairing or replacing them when you need it.
Call Us to Schedule an Appointment
When you schedule an appointment with us, you can easily and seamlessly decide which type of tire is the right tire for you. There are plenty of tire options on the market, but when you refer to our team, they can help you truly decide which tire is the right move for the vehicle that you trust. Additionally, we are here to repair any punctures or mishaps that may happen with the vehicle. Our staff can properly fit you with the right tires to last you well into the future.
We at Land Rover Birmingham are very eager to work with you through the process of servicing or replacing your tires. Reach out to us today with any questions about all that we can provide you with.
Hours
Monday

7:30 am - 6:00 pm

Tuesday

7:30 am - 6:00 pm

Wednesday

7:30 am - 6:00 pm

Thursday

7:30 am - 6:00 pm

Friday

7:30 am - 6:00 pm

Saturday

9:00 am - 4:00 pm

Sunday

Closed